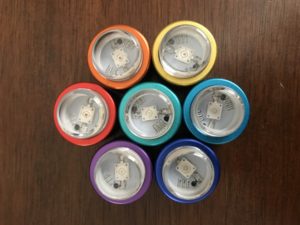 Embracing Light, Opening Chakras
Are you sick of pain and open to alternative methods of healing?  Chakra healing through light might be for you.

Schedule Now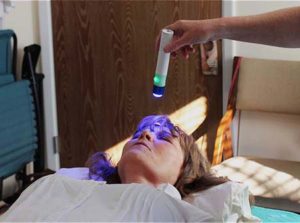 What is Chakra Healing?
Our body has 7 major energy centers. They are like balls of color, and we can charge them with light. When you exert yourself or you get hurt—someone hurts your feelings or hits you—you can weaken one or several of the colors. You can either use the lights to recharge, or you can lay in the sun and let the beams of light recharge you.
If the light is charging me, then why doesn't everyone know about this?
We have lived inside too long. We used to be afraid of the dark, and now we're afraid of the light.
What should people know about working with their chakras?
We work with the energy field within the body not the visceral.  When the energy fields of the body are out of alignment it can cause dis-ease.  When we get depleted the kindest, most gentle way to restore that energy is with the chakra wand.  Eating foods specific to that chakra, this system has the pure color matching vadic system.  From the 1903 Nobel Prize, the small pocks virus was cured with red light. It grounds you to the earth. For people who like to do earth-grounding exercise but they aren't practiced in doing that the wand will do that for them.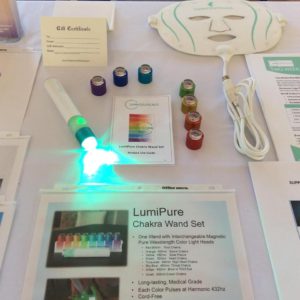 What does "Lumicuticles" mean?
Cuticles is a self-healing tool, and Lumi means light.
Do the lights have different levels of engagement?
Yes, just as everyone is different the lights will interact with peoples' systems differently.
Why are there 8 different colors of lights when there are only 7 chakras?
The turquoise color is the "Upper Heart Chakra," which is the thymus gland that governs the immune system. This is a sub-chakra that Lumicuticles decided was important enough to include.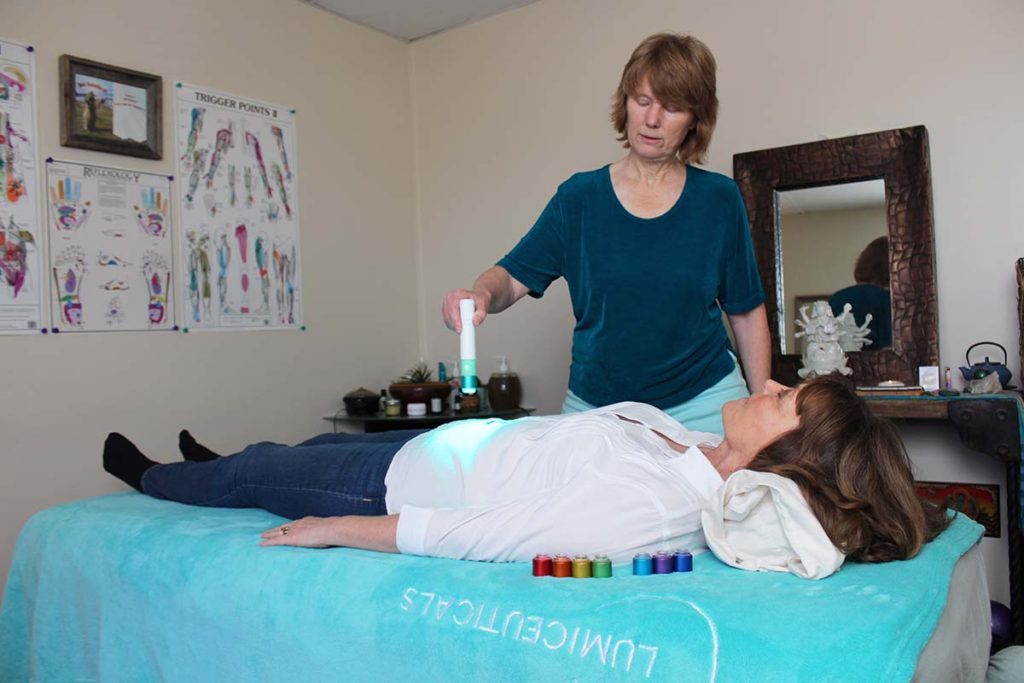 Why do you turn the lights counter-clockwise as you administer them?
Its to unwind and release unwanted energies out of the body.
Why do you turn the lights clockwise as you administer them?
Its to charge and fill the body with light.
How many light healers exist where you practice?
In the state of Colorado there are 3 of us, Diane Birch (Enlightened Bodywork) & Melody Masters (Ft. Collins)
What people are saying…

Need your Chakra balanced with light energy? Got mine taken care of yesterday just in time for Thanksgiving! Go see Alicia Joy with Higher Mind Healing in Arvada. She really does know what time it is!  –  Joe Seehusen, Realtor/Broker at Colorado Home Realty
---
Alicia Joy is an experienced chakra practitioner, licensed massage therapist and licensed quantum light healer in the state of Colorado.  Her work helps her clients push through blocks they experience in their bodies through providing a safe space that assists in your overall betterment and healing.