LED light is a safe, non-invasive way to "enlighten" your cells.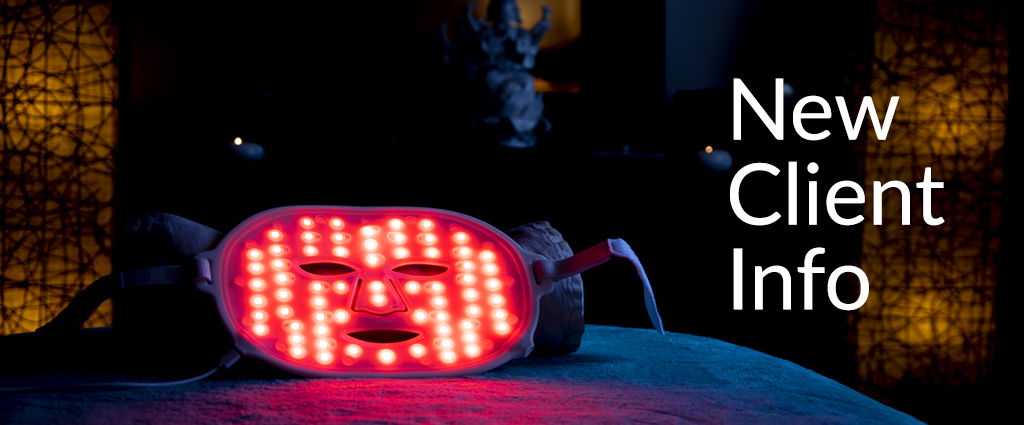 Why Light Energy Works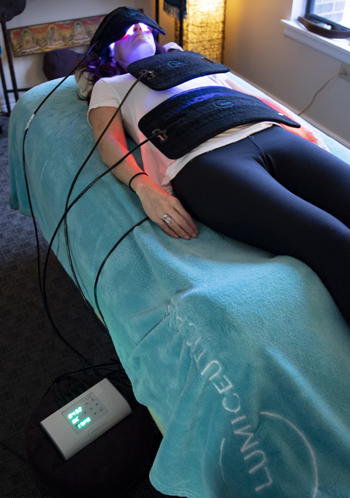 Light Energy  has been shown in over 50 years of independent research worldwide to deliver powerful benefits to living tissues. Visible red, blue, and "Invisible" infrared light have been shown to affect at least 24 positive changes at the cellular level. These studies also have shown that light energy causes biologic effects based on the knowledge that different wavelengths are absorbed by specific proteins.
Light Emitting Diodes (LEDs) are a form of light energy that is a relatively recent outgrowth from the laser industry. LEDs are like lasers inasmuch as they have the same effects but differ in the way light energy is delivered. LEDs disperse light over a greater surface area. This tends to result in shorter session times for a given area. LED light is a safe, non-invasive way to "enlighten" your cells.
According to clinical studies light energy, similar to that used in LumiCeuticals has been shown to increase energy by stimulating the production of collagen, ATP* and Nitric Oxide,** as well as, reducing rain, inflammation, and stress.
* Adenosine triphosphate (ATP) is the molecule that stores the energy we need to do just about everything.
** Nitric Oxide is the Nobel Prize-winning molecule known to relax blood vessels and keep us looking young.
Frequently Asked Questions about Light Healing
Can anyone use light therapy?
The Elan Energetics equipment is user-friendly. It can be used safely without medical supervision by an individual at home or by a health professional in a practice setting. The sessions are affordable, completely safe and non-invasive.
Who uses LED light therapy?
There are volumes of scientific studies available on light therapy. The following is a sample list of institutions that have conducted clinical studies on effectiveness of LED Light Therapy:
• National Institute of Health
• Mayo Clinic, Jeffrey Basford, MD
• Stanford University, Kendric C. Smith
• Harvard Medical School
• NASA, Dr. Harry T. Whelan
• Marshall Space Flight Center
• Yale Medical School
What should I expect during a session?
You lie comfortably on a massage table. LED pads are placed upon your body and the system is turned on. You relax and absorb the light. Sessions last about 20 minutes.
Is there anything I should do prior to my arrival?
Wear white or light-colored clothing for optimal light absorption. For best results, drink 8 ounces of water before and after each session.
Chakra Balancing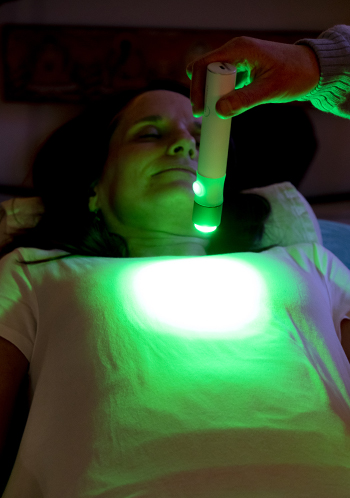 Chakras are centers of energy, located on the midline of the body and within each bend of the body. Originally, the word "chakra" in Sanskrit meant "wheel," and in Hindi, "Wheel of Spinning Energy." We invite you to imagine this energy in your body as a river of light that flows from your head to your toes. This river has many smaller tributaries that spread and intersect throughout the body. In 8 key areas, multiple tributaries come together to form major energy centers or chakras. It is our intention with the use of the LumiCenticals Pure Chakra Want to assist the river of light energy to flow freely for enhanced well-being in mind, body, and spirit.
Different Chakra Centers
The Root Chakra – Red – Foundational/Base/Physical
The Sacral Chakra – Orange – Creativity/Physical
The Solar Plexus Chakra – Yellow – Personal Power/Growth/Digestion/Physical
The Heart Chakra – Green – Spiritual/Physical
The High Heart (Thymus) Chakra – Turquoise – Truth/Spiritual/Physical
The Throat Chakra – Sky Blue – Independence/Voice/Spiritual Expression
The Third Eye Chakra – Indigo/Purple – Intuition/Spiritual
The Crown Chakra – Violet/White – Oneness/Spiritual
Frequently Asked Questions about Chakra Balancing
Why Chakra clearing and balancing?
The Chakra centers in the body are by nature, open, vibrant, supportive, flowing, and beautiful in color.
Through life experiences, this energy gets blocked, congested, or weakened, resulting in disease or imbalance. The goal is for the Chakras to be "at one" with themselves, at one with higher consciousness, and to be filled with light and frequency, flowing with joy and energy.
It is well-known that health problems start in the 'energy field'. Clearing and balancing the chakras results in supporting the body to rest, digest and heal as it is beautifully designed to do.
Can I balance Chakras for others?
Anyone whose pure intention is to serve without manipulation, can support themselves and others in balancing Chakras.
Self-care is important. Part of the intention must be that the energy being released is not for the caregiver to hold. Practice compassion and rest in the knowledge that all that is needed to balance and energize the Chakras is divinely available.
The practitioner is merely an instrument, guiding and encouraging the release, new flow, luminosity, and balance.
Always ask the recipient of the Chakra balancing if they are willing and open to participate. The Pure Chakra Wand is an extension of the intention to clear, balance and infuse yourself and others with light, supporting the inherent healing process.